The miles of pristine white beaches, which have been voted as some of the best in the world, compliments for the dry climate that Aruba is known for. The windward shores of the island is graced with Aruba's renowned fofoti and divi-divi trees, which have been shaped by the Tradewinds. Although the landscape is what will attract visitors to Aruba, the multicultural diversity is what keeps them coming back.
Upcoming Events
Bon Bini Festival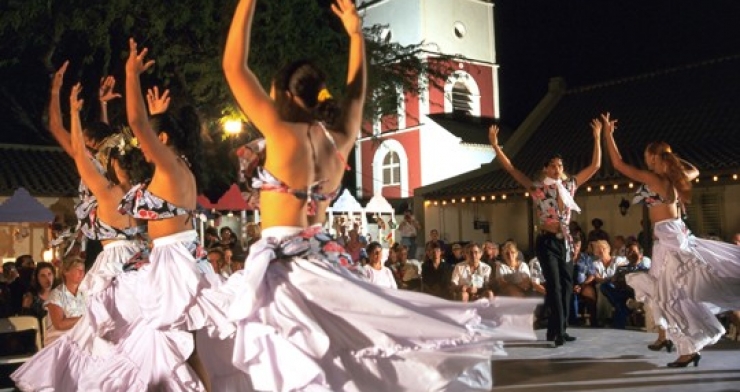 L.G. SMITH BLVD, ORANJESTAD
Bonbini means "Welcome!" in Papiamento, and this weekly folkloric music and dance festival is the perfect introduction to the warmth and hospitality of Aruba's people. The Bonbini Aruba Festival takes place in downtown Oranjestad every Tuesday at 6:30 pm in the outdoor courtyard of Fort Zoutman, Aruba's oldest building. Enjoy the flavor of the island, its history people, music and cuisine during this entertaining evening held every Tuesday from 6:30 p.m. – 8:30 p.m.
Caribbean Sea Jazz Festival-Renaissance Market Place
September 15 – 16, 2017
Aruba Art Fair San Nicolas 
13-15 October 2017
Soul Beach Music Festival 2018
May 23-28, 2018